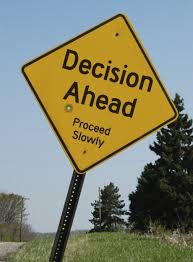 How to Decide Between an Independent or Franchise Business
When you decide to buy a business, one of the first decisions you will face is whether to purchase an independent or a franchise business. People succeed in both kinds of enterprises but there are significant differences between the opportunities. A big part of the choice may also be how well either one meshes with your personality. Talk with family, friends and trusted advisors to help get insights to this major career choice. Here are some points to consider:
Business Model
As an independent business you can change, add or eliminate products and services as you assess what works best in your market or even determine what your personal feelings are about what you sell.
A franchisor usually makes those decisions for a franchisee.
However, an independent business owner does not possess the security knowing that product lines and services have already been tested and maximized for the market. Franchisees give up the decision-making independence but reap the benefits of the tried and true.
Costs
In most cases, franchises have lower total investment expenses, especially up front. But, they have to pay ongoing royalties and may have little say in the timing and scope of other investments and renovations.
If an independent business owner is having a cash flow issue, expansion can be delayed. The owner can dictate the terms of any projects they pursue.
Brand
This can be a big advantage for franchise buyers. If the brand is well known and constantly cultivated, they will benefit from that exposure. It's unlikely that an independent business owner will have the advantage of brand recognition unless it has been proactively marketed.
Resources
Franchisees have the advantage of a business system, a network of suppliers, marketing support and other services. These are especially helpful to those who might be lacking formal business education and experience.
Independent business owners are on their own. They have to develop their own supplier network, set price points and develop marketing strategies, all vital and daunting tasks, particularly for the novice. It can also result in a lot of trial and error to help figure out what works best which costs time and money. The independent business owner, however, retains complete control.
Support
Who can an independent business owner call in times of trouble? Maybe an outside advisor. A franchisee can call other franchise owners knowing they are experiencing the same situation. They can also call the corporate headquarters to get assistance in everything from training to troubleshooting.  That can bring a significant degree of comfort to the entrepreneur taking the business ownership plunge for the first time.
At the end, make sure whichever opportunity you select matches your personality.
Fred Morache has spent many years in the franchising business and is currently the managing franchisor partner for iSold It and Postal Connections of America franchises. 
(Pic from Te-deum blogspot)