The International Franchise Association's (IFA) state of the industry report for 2016 suggests a positive outlook for the franchise industry.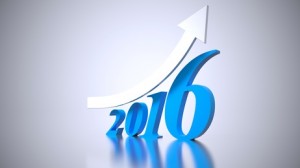 The report, compiled by IHS Economics, a well-known forecasting firm, projects that the franchise sector will outperform the overall economy next year by posting a 5.1% gain against a projected US gross domestic product increase of 3.1%.
Out of the 10 major franchise sectors IHS tracks, the following six will see the most growth:
–         Personal Services: This includes businesses such as spas, childcare, tutoring, hair salons and specialty niches like learning-to-paint franchises. The growth is tied to the growing disposable income of the aging population.
–         Lodging: With travel increasing because of the improving economy, many of the major hotel and motel chain franchises are expanding across the US.
–         Business Services: Business services including tax franchises, staffing companies and pack and ship stores are also in a growth mode fueled in part because of the increasing number of self-employed workers who do not operate out of offices.
–         Fast-Service Restaurants: Consumers are looking for better quality food served quickly. Franchises in this sector include Panera Bread and many of the fast food chains. This category is responsible for 40% of franchise employment and has 20% of all franchisees.
–         Retail Products and Services: Stores including 7-Eleven, Pearle Vision and GNC are all niche stores that are posed for more growth in 2016 because of the country's economic growth.
–         Residential and Commercial Services: Along with the increase in business in general, places that service businesses like Service-Master will also grow.
2016 appears to be another good year for the franchise sector. Along with the built-in advantages of the franchise system, franchising might be the right choice for many aspiring entrepreneurs.